Advent
Join us as we celebrate the coming of Jesus, God with us!
Sermon Series
The Anticipated Christ
A Journey Through Advent & Christmas
starting Sunday, November 27
Advent marks the beginning of the Christian calendar. It is four weeks of looking forward to the coming of Christ. It's a time when we purposely sit with the anticipation of our deliverance. This anticipation requires the discipline of waiting and it is an opportunity to experience God while we wait. As we reflect on the biblical story of creation, fall, and our salvation in Jesus Christ, we want this narrative to shape our lives in the present and our expectations for the future. In our Advent 2022 series, The Anticipated Christ, we will discover the hope that is only found in Jesus.
Christmas Adventure Night
WED, NOV 30 @ 6:00–7:30PM
Children aged 5 years old–5th grade are invited to join us for a night of Fa La La La Lights! We will be having a Christmas message, games, craft, music, a service project and a snack.
Anyone is welcome to donate children's socks, gloves & mittens, and hats for our service project. Donations can be placed in the basket on the table by the Children's welcome desk.
Christmas Choir
rehearsals on WEDS, NOV 30, DEC 7 &
THURS DEC 15 @ 6:30-7:30PM
Sing in the church choir on Sunday, Dec. 18! We'll rehearse Wednesday November 30, Wednesday December 7, and Thursday December 15 from 6:30-7:30 pm, in the sanctuary.
College Cookie Decorating
SUN, DEC 3 @ 1–3PM
Take a study break and drop by the church for cookie decorating, a hot coca bar, and Christmas music in class C8–12.
Caroling at Messiah Lifeways
WED, DEC 14 @ 6–8PM
Grantham Church will be caroling outdoors for a Christmas drive-through at Messiah Lifeways. All ages are welcome! Sign-up by Monday, Dec. 12.
Contact Pastor David Perry with any questions.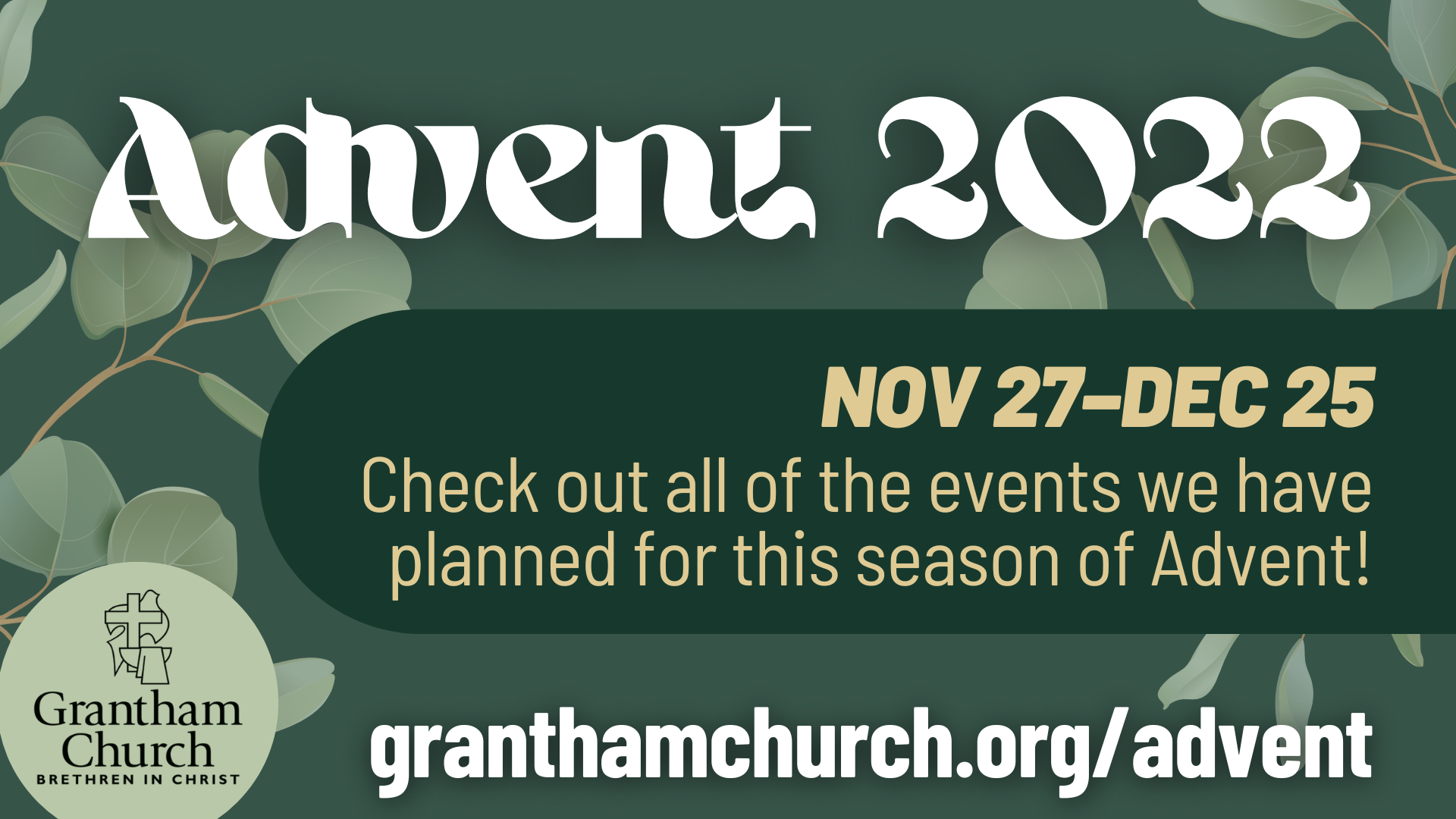 Special Worship Service
SUN, DEC 18 @ 10:30AM
Our Sunday morning worship will be a special Lessons and Carols service, led by choir, brass, handbells, and worship team.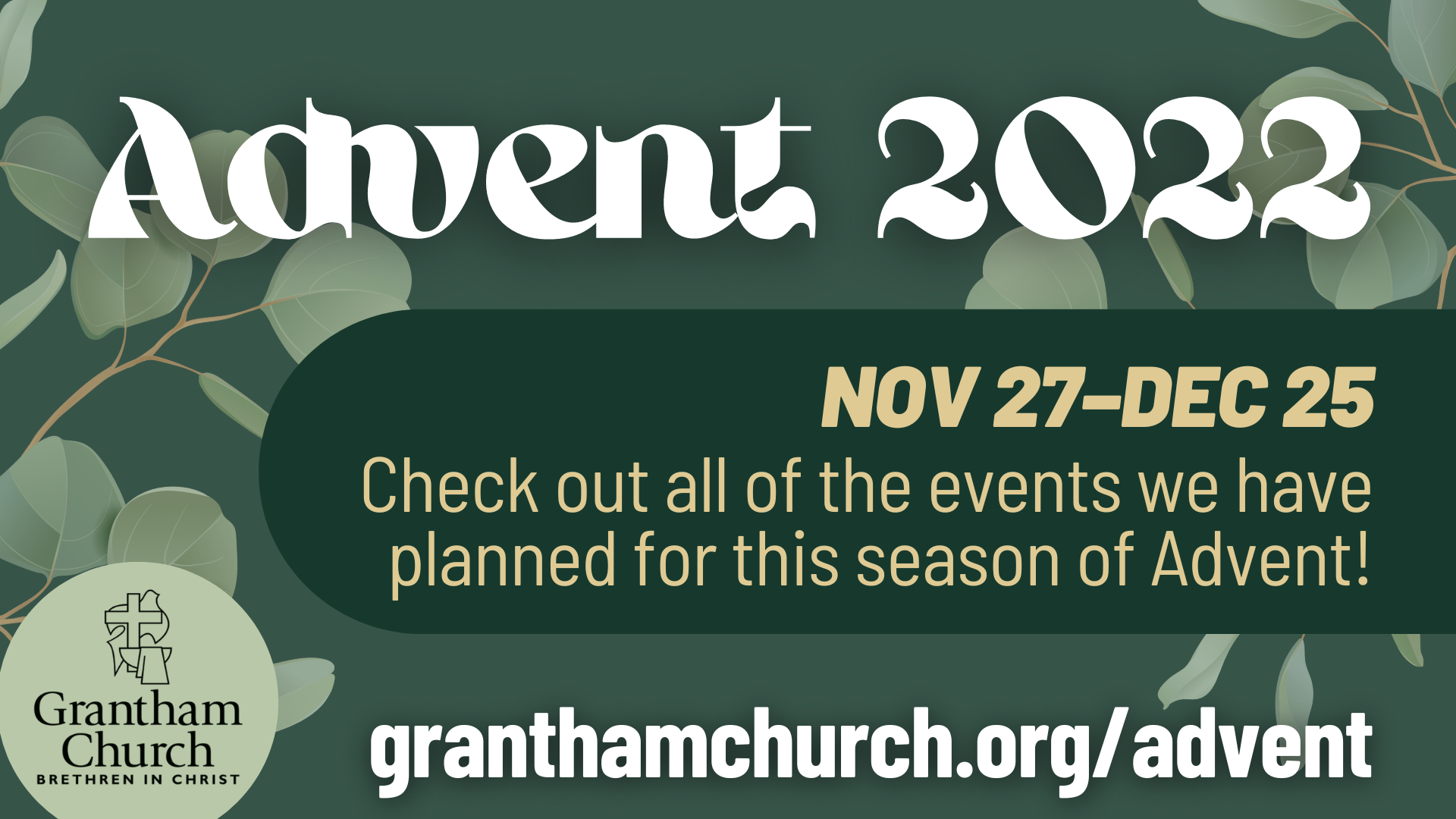 Christmas Eve
SAT, DEC 24 @ 6:30PM
Join us in-person or via livestream for our Christmas Eve service.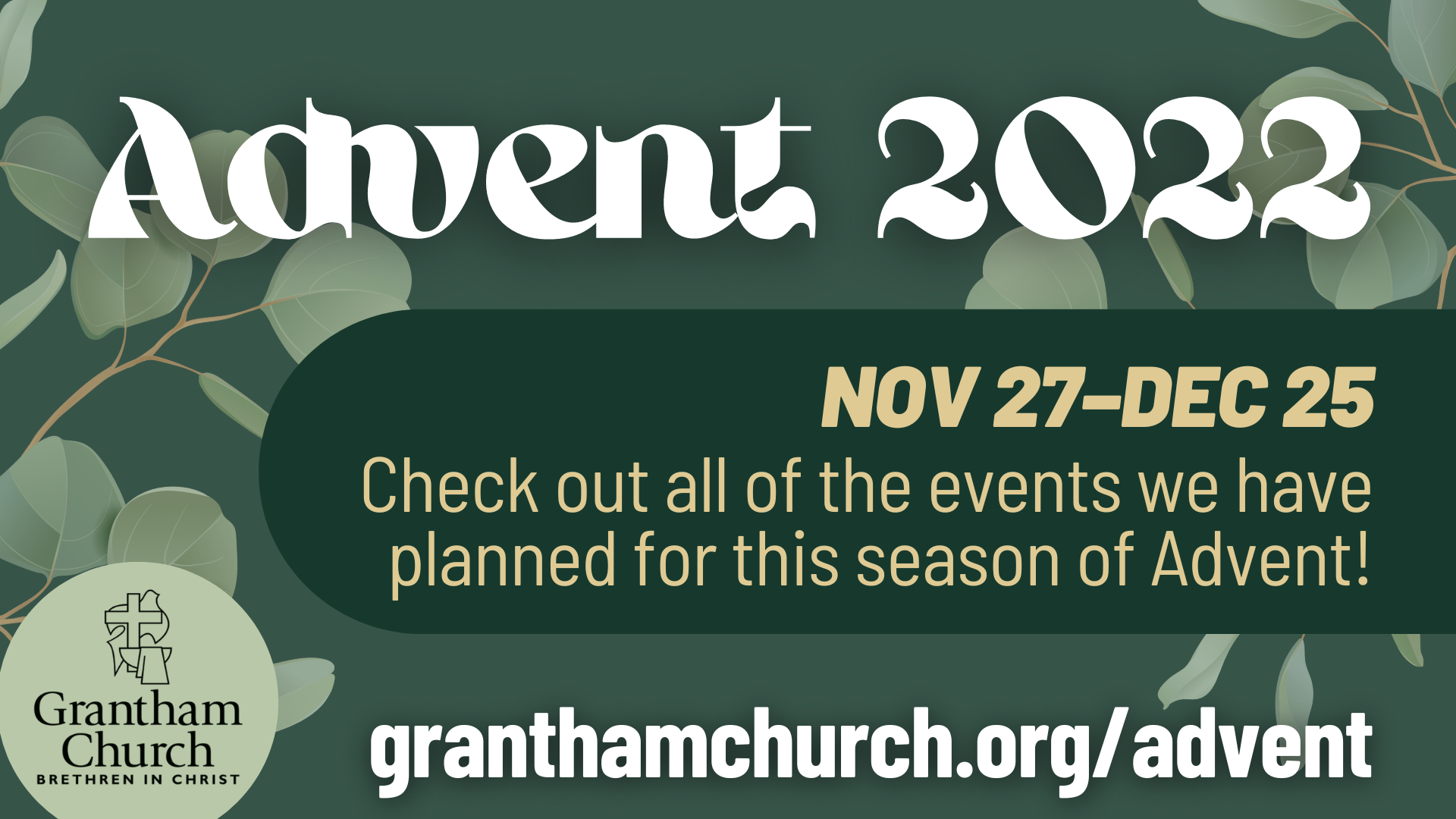 Christmas Sunday At-Home Liturgy
SUN, DEC 25
There will not be an in-person worship service on Sunday, Dec. 25. Instead, we are encouraging everyone to worship at home with friends and family, using the Christmas Sunday At-Home Liturgy, created by the Worship Commission.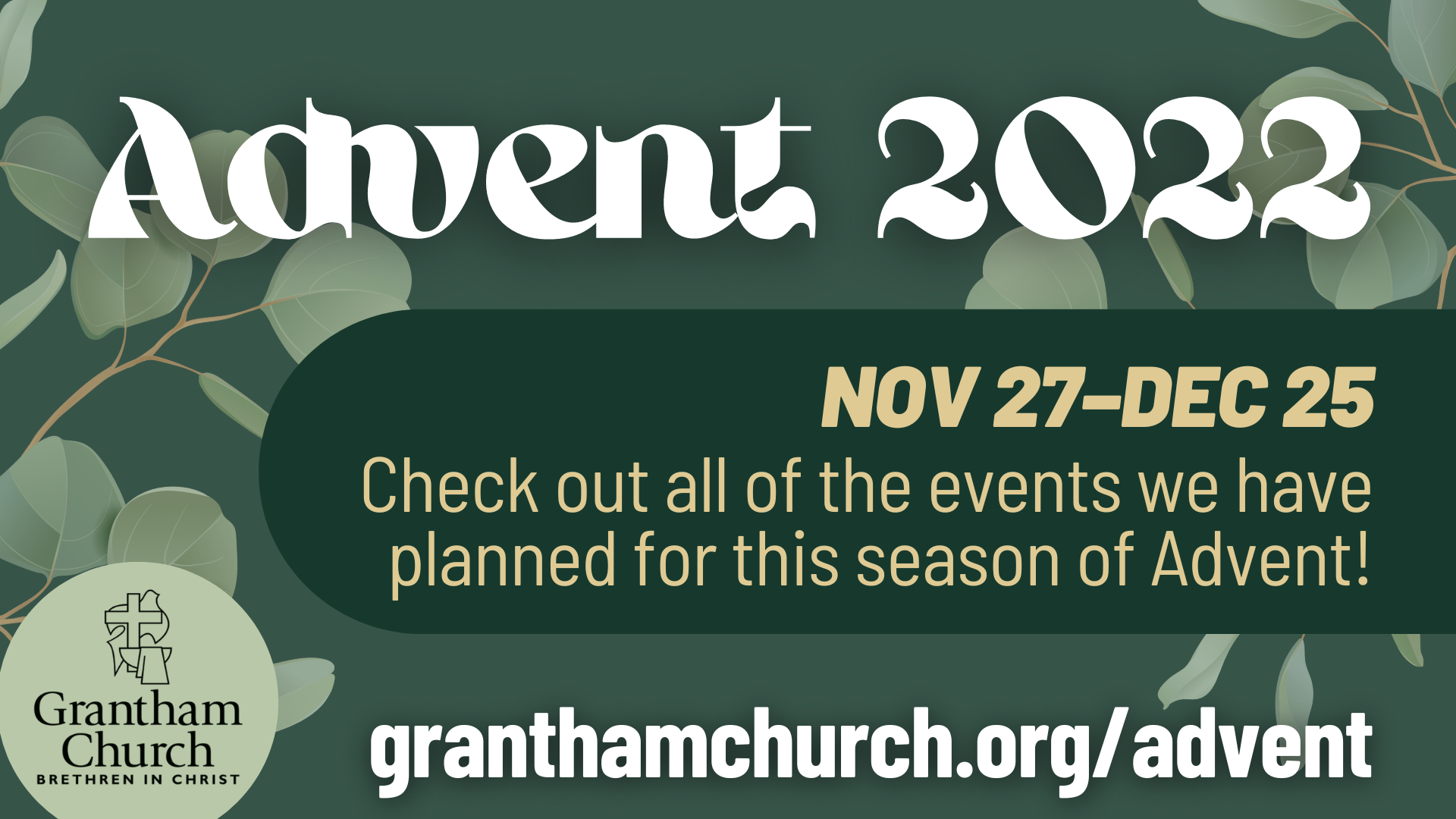 Christmas Breakfast
SUN, DEC 25 @ 10:30AM
All are welcome to celebrate Christmas around the table with the Grantham Church family and community friends! Join us at 10:30am on Sunday, December 25, for a free, festive breakfast in Fellowship Hall. RSVP is requested by December 19. Transportation is available.
If you would like to help with setup, food prep, or food donations, please sign up here.