Welcome!
Grantham Church is an intergenerational, convergent, third way congregation. We are leading people to the God who looks like Jesus!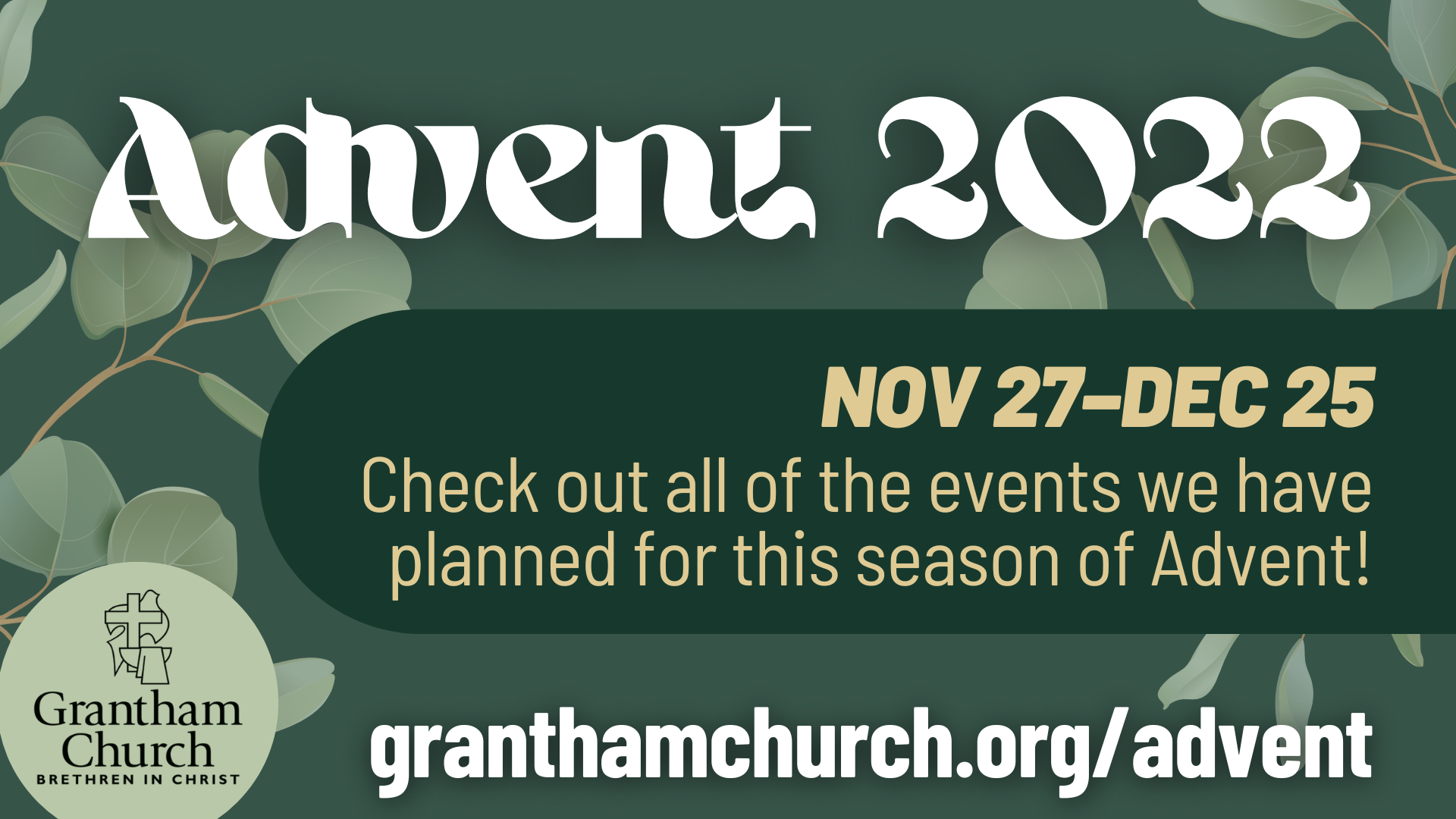 Advent 2022
Join us as we celebrate the coming of Jesus, God with us! Check out all of the events we have planned for this season of Advent on our website or available as flyers at the Information Centers.
Worship With Us!
421 GRANTHAM ROAD MECHANICSBURG, PA 17055
Our worship services are intergenerational and characterized by a meaningful and engaging mix of modern, traditional, and global forms and styles.
Learning Communitites
Sunday
9:00 AM
Worship Service
Sunday
10:30 AM
Current Ministries
Explore current ministries like:
Small groups
Learning Communities
Worship services

Children & Youth ministries
Mid-week groups
And more!
Learn more about upcoming ministries at granthamchurch.org/ministries.
Connect With Us
Follow us on social media to stay connected with us throughout the week.
Email from the Pastor
Enter your info below to sign up for a weekly Email from the Pastor and BodyLife announcements!
Give Online
Giving online is safe and easy. To give online, click on the link below. Thank you for your generosity!
Contact Us
We'd love to hear from you! Contact us below and our team will be in touch with you!